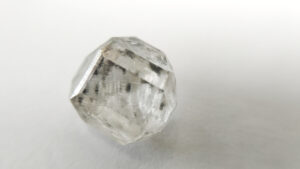 Some couples may decide to put their money towards other endeavors, like a down payment on a home or beginning a family, as not everyone can afford to spend thousands of dollars on a diamond ring. Fortunately, there are several reasonably priced options for classic diamond engagement rings that can still be lovely and significant. Ten possibilities are shown below.
Moissanite Ring: Moissanite is a lab-created gemstone that is very similar to a diamond. It's a durable, affordable alternative that's becoming increasingly popular among budget-minded couples.
Color Gemstone Ring: Colorful gemstones can add a unique touch to your engagement ring. Options include sapphire, ruby, emerald, and aquamarine.
Pearl Ring: Pearls are timeless and elegant and can be a less expensive option for an engagement ring.
Vintage Ring: Vintage and antique rings have character and history. They are often cheaper than new rings and can be found at estate sales, pawn shops, or online markets.
Family Inheritance Ring: If a family member has a ring that is sentimental and meaningful, it can be passed on as an engagement ring, which can add a layer of story and mood to your proposal.
Custom Ring: You can design your individual ring according to your personal taste and budget. A local jeweler can help you create a unique, personalized ring using alternative materials.
Tattoo Ring: Some couples opt for a tattooed ring instead of a physical ring. It is a lasting, affordable option that symbolizes their love and commitment.
Wooden Ring: Wooden rings are eco-friendly, unique and inexpensive. Made from different types of wood and can be customized with engraving.
Silver Ring: Sterling silver rings are cheaper than gold or platinum rings. It can be carved and decorated and comes in a variety of styles and designs.
No Ring: Some couples refrain from exchanging rings or choose symbolic gestures instead. Taking romantic trips and activities together is a meaningful way to celebrate an engagement.

Engagement Rings
Engagement rings are a representation of devotion and love, but they don't have to be expensive. There are numerous gorgeous and meaningful alternatives to classic diamond rings that are more affordable. Couples can pick a non-conventional symbol of their love and devotion or select a special and personalized ring that fits their style and budget. Regardless of the decision, the couple's love and dedication to one another is what matters most.