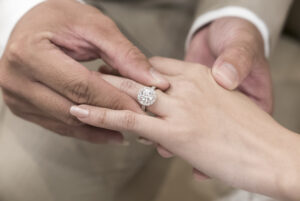 If you are planning to sell your diamond rings, then it is important for you to know their worth. The value you will currently get for your diamonds will be different from their original value. The price you get for your ring can be dependent on a large number of factors including the metal, the type and number of stones used in it, the current market value of the metal and stones, etc. Hence, you should get an idea about the price of your ring before selling it.
The following are some of the important things you have to consider when calculating the value of your diamond ring.
The Metal Used In The Ring
Know the type of metal used in your diamond ring. Some of the common metals used for diamond jewelry are platinum and gold. Platinum is the most valuable option among them, as it has great durability and natural white shine. If your ring is made up of platinum, then you can see a marking that says PT.
Another option that is popularly used in jewelry is gold. This metal is available in different colors including rose, white, and yellow. Gold will be marked 14k, 18k, 22k, or 24k based on its purity. 24k gold is pure gold and it is not used in jewelry because of its softness. The gold used in diamond jewelry comes with some alloys that are added to enhance the strength and color of this metal.
24k gold has the most value, as it is the purest version of the gold. The value and price of gold can decrease based on the increase in the number of alloys. Hence, check the purity of the gold to determine the value of your ring's band.
Some diamond rings might come with silver. This metal is very cheaper than both platinum and gold.
Type Of Stones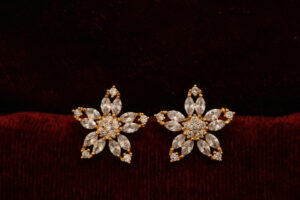 Your diamond ring can come with either natural or lab grown diamonds. Natural diamonds will have the highest value because of their rarity. Lab grown diamonds will have only a small resale value. Hence, if your ring comes with such artificial stones, you may not get a good price for the stones.
Additionally, find out if the ring contains any other types of gemstones like sapphires, rubies, emeralds, etc. Their value will be calculated separately by the jeweler.
Also, diamond rings with grading reports will have better value. If your ring does not have a grading report, then it is better to get it appreciated before selling it.