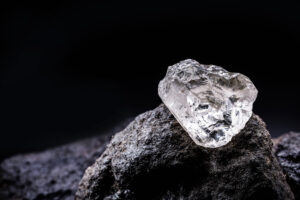 Most people prefer to have subtle diamond engagement rings. On the other hand, some people prefer engagement rings that look sizable as possible. The problem is that large diamonds can cost more. Many millennials these days buy lab-grown diamonds because of their low cost. However, most lab-grown diamonds are small and they are not the ideal choice for those who look for bigger diamonds.
Here are some of the different ways in which you can make a small diamond appear bigger.
Give Importance To Diamond Cut
If you are looking for a beautiful diamond for your engagement ring and want it to appear as large as possible, pay attention to the cut grade. It is a common misconception that increasing the carat weight of a diamond will make it appear larger. This is not the case.
The brightness of a diamond makes it appear larger to the naked eye. A diamond's cut must be excellent in order for it to have maximum brightness. We recommend choosing a diamond with a cut rating of Very Good or Great to make sure that your diamond has exceptional brightness. Poor cut quality can make a big diamond appear much smaller.
Choose The Right Shape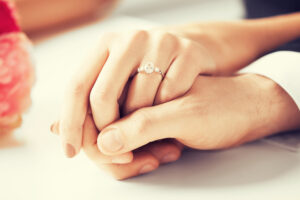 The shape of a diamond can also influence how massive it seems. Round, princess, and oval diamonds are just a few of the various forms available. However, the mass distribution of each diamond form varies. Some diamond shapes have greater mass on the table, which is the top of the diamond, giving them a larger per-carat appearance.
Marquise, emerald, pear, and oval diamonds appear to have the biggest carat weight per carat. Oval diamonds are a popular choice among individuals who desire a vintage engagement ring but want the center stone to be as large as possible. Oval-cut diamonds appear to be larger in size per carat than round diamonds, but they have a conventional appearance.
Choose Halo Setting
For your engagement ring to appear as dazzling and large as possible, halo ring settings are a great choice. Your central stone is encircled by a glittering ring of smaller accent stones in a halo setting. This sparkling halo optically enlarges your central diamond, giving it a considerably greater appearance. This look is enhanced by the added sheen offered by diamonds in a halo setting. Halo settings are a terrific way to add excitement and intensity to an engagement ring if you're buying for the first time. RockHer has a wide range of engagement rings where you can customize your own ring. They have different shapes and setting you can choose from including the halo setting.