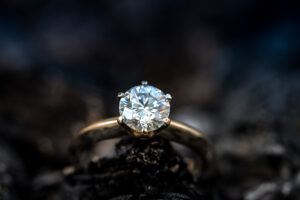 Pear-shaped diamonds are known for their tear-drop like shape. They can be a unique and romantic option for engagement rings. When compared to other common diamond shapes like round and oval, pear diamonds are difficult to find, as they are hard to cut. If you cannot find a pear-shaped diamond with your local jewelers, then look on the internet. You can find a wide range of options with different online diamond dealers.
If you have set your mind on pear-shaped diamonds for your engagement ring, then there are some important things you have to consider to get the best stone.
What Is A Pear-Shaped Diamond?
Pear-shaped diamonds can be considered a combination of round and marquise-cut diamonds. It has a tear-drop design which is rounded at one end and pointed at the other. One of the impressive advantages associated with pear-cut diamonds is that they can be easily customized. You can wear the pointed edge upwards or downwards based on your preference.
A pear-cut diamond has 58 facets and it comes with a brilliant modified cut that can exhibit great sparkle. Additionally, it can flatter your fingers by creating a lengthening effect.
Choosing a pear-shaped diamond for your engagement ring can be a great option to stand out from the crowd, as it creates a unique option when compared to different classic options like oval and round. It is also more affordable than round diamonds, especially if you choose lab grown diamonds.
How To Choose The Best Pear-Cut Diamond?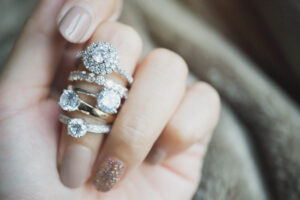 There are some important quality constraints that you should consider when getting a pear-shaped diamond. When choosing the color grade of your pear diamond, make sure to consider the color of the metal too. If you prefer white metal, then it is better to go for higher color grades like G, H, or I. But if you choose colored metals like rose or yellow gold, then it is possible to go for lower color grades ranging from J to L.
As pear diamonds have great sparkle, they can hide inclusions well. So when choosing the clarity grade, you can go for VS2 or better. You should also ensure that your diamond has good cut quality so that it can exhibit better sparkle and shine.
When getting pear-shaped diamonds, inspect them closely to find out whether they have the "bowtie" effect. This effect can affect the beauty of your stone.