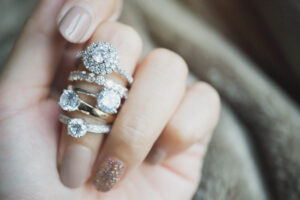 The popularity of buying engagement rings and other pieces of jewelry from online diamond dealers has greatly increased because of the affordability, huge selection, and convenience associated with this option. But when buying diamonds online, it is important to ensure that the stones you get have high quality, as the chance to encounter fraud can be high with online purchases.
The following are some of the important tips for you to notice when buying diamonds online:
Research And Learn
Most people choose a ring based on its appearance. But there are a lot of other important factors that you should notice before getting a piece of jewelry you like. Make sure that you are well aware of the quality parameters that can affect the value of your diamonds. It is also necessary to know more about the different types of metals used in your ring and their properties.
Hence, before choosing a ring and clicking the purchase button, find time to conduct your own research. You should have good knowledge regarding the 4Cs of diamonds and how these parameters can affect the quality and price of your stone. You can find a lot of informational articles on the internet that can be helpful for you to learn about the important parameters you have to consider when getting diamond jewelry.
Look For Specifics
When buying diamonds online, you won't be able to see the stones in person. Therefore, it is significant for you to check the quality specifics of your diamond. Go through the values assigned for each quality attribute including the color, carat, and clarity. Find out if you are getting natural or lab grown diamonds. All this information should be offered by the retailer so that customers can know what they are getting.
Ensure That The Stone Comes With A Grading Report
A grading report is a must for diamonds, especially, when shopping online. It is better to avoid online diamond dealers who do not offer grading reports with their stones.
Look For Laser Inscription
Closely inspect the images of your diamond to find out the laser inscription present on it. Gemological labs like the GIA will inscribe a unique identification number on the girdle of the diamond that can be beneficial to identify it.
Know The Seller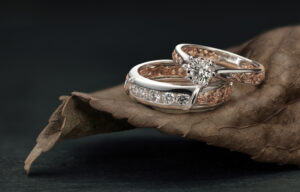 It is important to verify the reputability of your online diamond dealers. Consider different factors like the experience, customer reviews, confidentiality of transactions, delivery and return, etc.
You can go through different online forums and directories where you can get suggestions regarding the best online diamond vendor. This can be helpful for you to find out an online jeweler who can offer you better services.