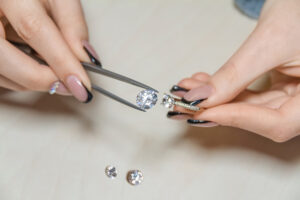 A person's life reaches a major turning point when they become engaged, and choosing an engagement ring is one of the key steps in that process. It can be difficult to select the ideal ring with so many accessible designs and options. To assist you in making an informed choice, we will examine some of the most well-known styles of engagement rings in this article.
Classic Solitaire Ring
The traditional solitaire engagement ring is a beautiful design that will always be in vogue. It has a solitary diamond or gemstone set in a straightforward ring, making the stone the ring's center of attention. For anyone seeking a traditional and stunning engagement ring, solitaire rings are beautiful, elegant, and ideal.
Halo Ring
Another well-liked option that has been around for a while is the halo ring. A circle of smaller diamonds or gemstones encircles the center diamond or gemstone in this ring. The halo enhances the ring's sparkle and brilliance while giving the appearance of a bigger diamond. For anyone seeking a more opulent and striking engagement ring, this design is ideal.
Three Stone Ring
The past, present, and future of a relationship are symbolized by a three-stone engagement ring, which is a common option. With the largest stone in the middle and two smaller stones on either side, this ring has three diamonds or gemstones. Those who want to give their engagement ring more symbolism and meaning should choose this design.
Vintage Ring
Another common design that has been popular for a while is vintage engagement rings. These rings have intricate detailing and distinctive gemstone shapes and are influenced by vintage designs. Anyone who appreciates history, art, and distinctive, one-of-a-kind designs will enjoy the vintage look.
Pave Ring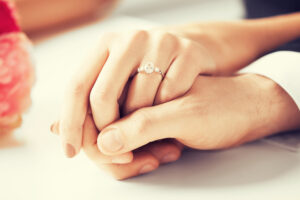 Small diamonds or gemstones are set tightly together to give the pave engagement ring its "paved" appearance. This design is ideal for anyone looking for a glamorous and eye-catching engagement ring because it adds more sparkle and brilliance to the ring.
Selecting an engagement ring is a subjective choice based on personal preferences and tastes. You can, however, get a better idea of what design might work best for you or your partner by looking at some of the most popular kinds of engagement rings. There is a design to fit every taste and price range, whether you prefer a classic solitaire ring or a more opulent halo ring. Take your time, do your research, and pick an engagement ring that you and your companion will adore and treasure forever.