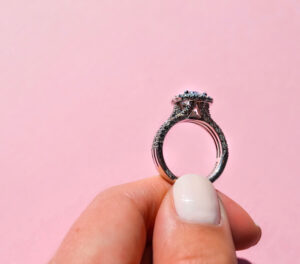 The greatest benefit of a lab-grown diamond engagement ring is that no one will ever be able to tell the difference between it and a ring made of real diamonds. They are among the greatest engagement rings available since they give ideal clarity and flashiness for a fraction of the cost of their natural diamond equivalents. Lab-created diamonds are often available in a variety of colors and are virtually entirely made of carbon, making them a potentially more environmentally friendly option for engagement rings.
Purchasing Lab Grown Diamonds
You have a variety of alternatives when purchasing lab-grown diamonds online, including the ability to choose individual loose stones or create an engagement ring. Your greatest option to get a decent color, cut, and size for a fair price if you're interested in a colored fancy diamond for your engagement ring may be a lab-grown diamond. Fancy-colored diamond wedding bands are a fantastic option for someone who wants to stand out.
When searching for the ideal diamond, choose lab-produced gems for an engagement ring or wedding band. The topic of ethical diamond mining has gained popularity, and the simplest approach to avoid purchasing an unethically mined diamond is to choose a lab-created diamond. Unlike mined diamonds, lab-grown diamonds are never blood diamonds and leave less of a carbon footprint.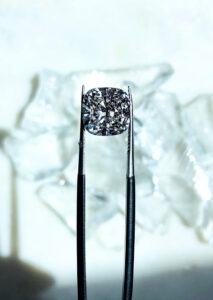 As pure crystallized carbon in an isometric cubic structure, laboratory-grown diamonds are identical to natural diamonds in every way. Since lab-grown and naturally formed diamonds have the same appearance, weight, and reflection, you cannot differentiate between them. This makes lab-grown diamonds just as real as those found on Earth. A lab-grown diamond is a great option for having the same look but generated ethically for those who do not want to wear jewelry having blood diamonds.
Without the right equipment and skilled jewelry specialists, it is quite difficult to determine if a diamond was mined or created in a lab. Using a powerful microscope, jewelers who are also skilled gemologists can probably tell if the diamond was created in a lab or not. One typical error is to mistake a lab-grown diamond for a synthetic diamond, such as a moissanite or cubic zirconia, which have distinct chemical compositions, while lab-grown diamonds do not.
Unlike natural diamonds, which are mined from deep within the Earth's crust, lab-grown diamonds are produced in a laboratory using specialized machinery that can mimic the environmental conditions necessary to produce these exquisite stones.