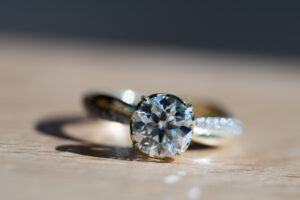 You can have endless options when choosing engagement rings which range from simple solitaires to extravagant antique and vintage-set rings. However, engagement rings can be costly, especially, if they come with precious stones like diamonds. But you can save a significant sum of money on your rings by considering some tips. The following are some money-saving tips that can be helpful for you when getting an engagement ring:
Avoid Round Diamonds
If you are looking for affordable options, it is better to avoid round diamonds when choosing your center stone. Even though round diamonds are the most popular option in engagement rings, they can be very costly when compared to other diamond shapes. There is a wide range of options when it comes to fancy diamond shapes. If you want a stone that can offer the brilliance of round diamonds for more affordable rates, consider oval or princess-cut diamonds. Some other options for you to choose from are cushion, marquise, heart, pear, trillion, and Asscher-cut diamonds.
Choose White Gold Instead Of Platinum
Platinum is one of the most popular options in diamond rings because of its white shine and great durability. However, it is very costly too. If you want to save money, then ditch this expensive metal and choose white gold instead. The appearance of white gold is comparable to that of platinum. But it is softer than platinum, so make sure to give great care to your ring if you choose white gold.
If you want the cheapest precious metal, then go for silver which is significantly less expensive than white gold and platinum. However, silver is very soft when compared to other metals, and is not commonly used in engagement rings.
Get Lab Grown Diamonds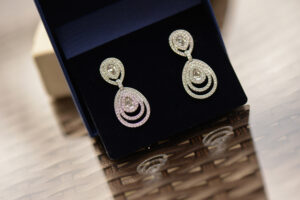 If you cannot afford natural diamonds, then go for lab grown diamonds, which are real diamonds that come at lower price ranges. Despite their artificial origin, they have all the features of natural diamonds, and it won't be possible for you to differentiate between them with naked eyes. Hence, they can be a low-cost alternative for your engagement rings.
Ditch Bigger Center Diamonds
The cost of diamonds can greatly increase with their carat weight. If you cannot afford a big center diamond, then you can get other stunning options like cluster-set rings that come with a number of small diamonds arranged to create the look of a bigger center diamond. They can be more affordable than rings that come with big diamonds.
Therefore, if you are trying to save money on your engagement rings, make sure to consider these useful tips.