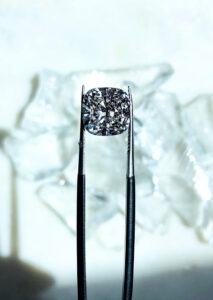 Promotional offers and reduced-price sales of diamonds are offered by many jewelers throughout the year. If you ever set out to buy a piece of diamond jewelry and get confused by the plethora of options available to you, there is only one way to make sure you get your money's worth. Choose a trustworthy and reputed vendor who has been in the business long enough to be able to genuinely help their customers get a good deal on their purchase.
Choosing The Best Vendor
You may sometimes get carried away by the huge discounts offered by some diamond jewelers at specific times of the year. However, a huge reduction in the selling price of any diamond ought to be considered a warning sign that the diamond being sold is not of the quality mentioned by the vendor. This is mainly because it is almost impossible to sell a good quality diamond at a price far less than its listed price because of the low-profit margin on diamonds, even when the vendors purchase their stones at a wholesale price.
Good diamond vendors do offer discounts on their stones, but these tend to be fairly low. Reputed vendors usually offer a reduced price on their settings instead of the stones. This would also help us save some money, even if it is not a large amount. If you are a stickler for quality, it is better to go with a good vendor who offers reasonable discounts during festive seasons and does not agree to go way below the listed price.
Choosing The Best Time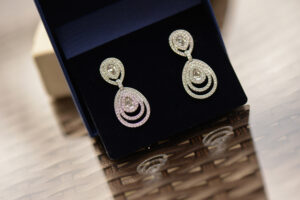 As mentioned, good vendors rarely offer their products on sale. If you want to stick to the quality aspect, you need not wait for that perfect time to buy your diamond studded jewelry. Waiting to shop during festive seasons, however, may provide you with the opportunity to save some money on designs and settings. Holidays like Valentine's day, days before and after Christmas, Black Friday and Thanksgiving weekend can all be a good time to make your diamond purchase.
Choosing to make your diamond purchase from the right vendor at the right time would help tremendously to get excellent value for the money you spent. It is always better to do your research and go with a good vendor to ensure the quality of stones you choose for that piece of jewelry such as diamond rings that may probably be a once-in-a-lifetime buy.