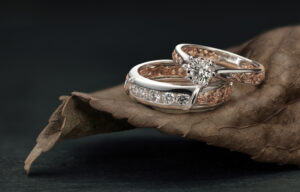 Rings tend to be viewed as tokens of romantic commitments between two individuals. You can offer a ring to a special person in your life if it is not the right time to be engaged but is early enough to give them a relationship hint. Here, we will look at some forms of diamond rings and another promise ring option to help you make the right selection for your romantic partner.
A Solitaire Promise Ring
A ring set with one diamond is the best-known engagement ring style. It tends to be viewed as the ideal design for a promise ring too. Does your lover like a piece of traditional jewelry? If so, go for a ring featuring a big diamond, and make their day.
A Promise Ring With The Diamond Cluster Setting
Is a natural solitaire diamond ring out of your budget? If so, think about choosing a ring set with a cluster of smaller lab grown diamonds. It is a potentially cheaper option as compared to a ring with the solitaire setting. It would also be great for your lover if they love diamonds and prefer to keep everything minimal.
A Plain Band Ring
It is not a must for you to underline the efforts you make to be with your partner. You can also pick a pre-engagement ring with the simplest of designs as a token of your romantic commitment. Consider a simple silver or gold band for a lovely commitment to spend a lifetime together. You can also exchange a silver ring showing the purity and simplicity in your romantic relationship to keep the jewelry piece simple, pure and rich.
A Crown Ring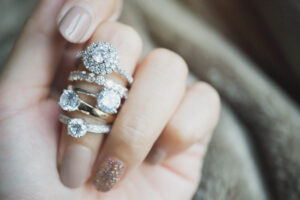 Two people treating each other as a queen and king is sure to like the crown ring concept for their promise ring. You may give your lover a crown-style ring that is set with diamonds to make and treat them as your king or queen. Likewise, they may promise to make you their king or queen for life.
Eternity Ring
You may make a promise of commitment to your lover with a stunning infinity diamond ring. Think about embellishing it with cute diamonds as well as making it classier and more elegant with a silver band. The ring can remind your lover of your commitment level to them whenever they see it on their finger.