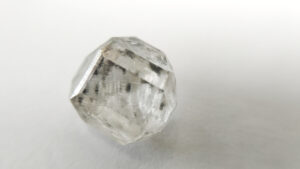 Due to its distinctive look, tension settings are one of the popular choices for lab-grown diamond engagement rings these days. Whether the diamond is suspended or simply appears to be suspended, it immediately attracts attention and excitement. Because there is less metal surrounding the diamond in tension diamond rings than in other settings, the stones reflect more light, giving them more brightness and glitter. Many tension settings rings have a big, thick band that makes them ideal for both men and women.
Tension diamond rings are unusual and distinctive, with a modern touch and a custom-made setting. A tension setting can accommodate almost any diamond shape, but princess cut and round cut diamonds work best in these settings. Tension settings are a fashionable choice for any precious metal because of their solid support and sophisticated appearance.
What Are The Benefits Of Tension Settings?
If you are planning to choose a lab-grown diamond for your engagement ring, then you should select tension setting because this setting will hold the diamond in position securely than any other ring setting. One other main advantage of tension setting is that since the diamond is surrounded by less metal, it optimizes light reflection.
In addition to that, choosing a tension setting for your lab-grown diamond means you will get a diamond ring with a unique appearance. Fortunately, tension setting does not require heavy maintenance. Also, this particular setting befits both men and women.
Are There Any Drawbacks?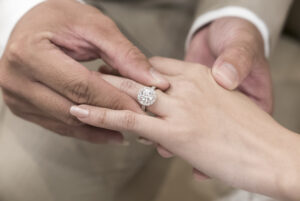 Tension set rings, like other diamond ring settings, have several drawbacks. Although the majority of them are small, they are nonetheless essential to be aware of if you're planning to choose a setting of this kind. If your ring has a tension setting, you may not be able to adjust the size it in the future, and it is also rather pricey. Although extremely uncommon, if significant external pressure strikes a tension setting, the stone may become loose.
Is Your Lab-grown Diamond Safe In Tension Setting?
Tension set diamond rings are incredibly safe and secure, with very little chance of the center diamond becoming loose. A tension set diamond ring may appear unstable at first appearance. This is because the stone has only a limited amount of touch with either side of the ring, it stays tight and firmly held between the bands. Tension settings include microscopic grooves carved into either side of the ring to keep the stone in place, even though they're tough to see.