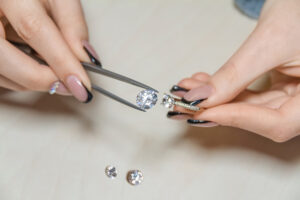 The task of finding a ring might be overwhelming for anyone who leads an active lifestyle. If you're always on the go, you have to have a ring setting that will keep any gemstones safe. However, there are a few settings that can accommodate active users' needs, and the flush setting is a great option for those looking for a low-profile option to typical ring settings. For engagement rings, the flush setting is a durable and attractive solution.
Keep on reading this article to know more about flush settings.
What Is Flush Setting?
Flush settings are made out of a metal band and jewels. They're also known as hammer settings. These gemstones are set flush with the metal's surface in slots in the band. As a result, the diamonds are shielded from the band on all sides and do not protrude. Wedding rings with flush settings are popular because they provide a little glitz without going over the top. There are different ways of adding stones to a flush setting, with some styles including only one diamond and others featuring a variety of jewels of various shapes and sizes.
Natural diamonds, lab-grown diamonds, sapphires, rubies, and other hard precious gems are the ideal candidates for this design because of the pressure required to create a flush setting. Because only the crown may get light for appropriate refraction, diamonds' fire and brilliance may be slightly limited. However, the minor reduction in brilliance is worth the peace of mind that your jewels are fully secure in a flush setting.
Benefits Of Flush Setting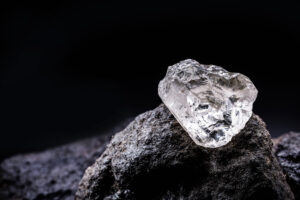 Since there is no possibility of the implanted diamonds getting loose in a flush setting, it is the safest option. It is a damage-resistant setting, particularly for rings and bands, because it shields the stones from strong blows and everyday wear and tear.
Since there is a lack of sharp edges or prongs in flush-set jewelry, it is absolutely snag-free. You don't have to take off flush-set rings, pendants, or earrings daily. A flush setting eliminates dirt accumulation because there are no corners or grooves in this setting. It's easy to manage and sanitize and doesn't require much effort. Jewelry that is flush set has a clean, elegant, and polished appearance. If you don't want to show off a lot of bling, opt for flush-set adornments instead.