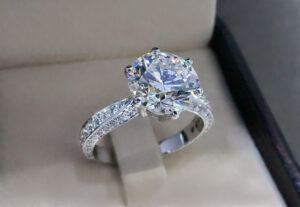 Kate Middleton and Meghan Markle are among the world's most-photographed celebrities with the best-known engagement rings. In 2010, Prince William proposed marriage to the Duchess of Cambridge with his mother Princess Diana's ring. Kate Middleton was photographed without the ring only when she was pregnant and had swollen fingers at the same time. On the other hand, we barely see Meghan Markle without a ring on her engagement finger. Now, one of these two products has become the best-known engagement ring from the UK Royal Family. Continue reading to come across more about one of the world's most-renowned diamond rings ever.
It Gets A Greater Number Of Searchers Than Other Royalty Rings
Design Bundles data reveals that the jewelry piece that Harry offered Meghan as he proposed marriage to her is the best-known royalty engagement ring based on Google searches. An impressive 20,000 is the monthly number of times people search for the jewelry product of the Duchess of Sussex on Google. No other engagement ring from the Royal Family is googled just as many times as this one.
It was Harry who designed the jewelry piece for Meghan, with a 6-carat diamond with the cushion shape and two other stones. The centerpiece is a Botswana diamond. Botswana is a nation close to Harry and Meghan's hearts. The two smaller diamonds in the engagement jewelry piece are from the personal collection of Princess Diana.
How Popular Is Kate's Engagement Jewelry Piece?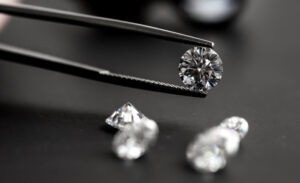 It is the second most popular royalty engagement ring, with 8,200 searches on Google a month. The product once belonged to Princess Diana. In an interview about their engagement, William described it as a special ring for a special person in his life. William used it as a way to include his mother Diana's memory in his and Kate's engagement.
The product is an oval sapphire weighing 12 carats set on an 18-karat white gold band with many small diamonds. It cost a whopping $35,000 over 40 years ago. It is worth over $370,000 on approximate.
Searches For Other Royalty Engagement Jewelry
The engagement jewelry piece of Grace Kelly gets the most searches on Google after Kate's ring. There are 3,900 monthly Google searches for the ring of the Princess of Monaco. On the other hand, Princess Margaret's engagement ring gets 3,400 monthly Google searches, 800 searches more than the ring of Queen Elizabeth II of the UK.