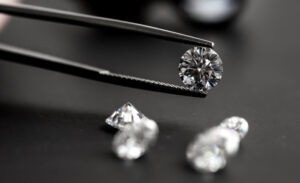 Usually, the engagement rings that actors wear in movies and TV shows become so popular that they inspire a trend or two. The ring in the series entitled Bridgertonhas the potential to be that kind of jewelry piece. It becomes a central point in the second season of Bridgerton. Jonathan Bailey's character, Anthony, gets it from his mother Violet Bridgerton. Ruth Gemmell's character got it from her husband, Edmund Bridgerton. It is passed over to this British nobleman in the third episode of Bridgerton's second season and has quite a journey before it finally reaches the hand of its deserved owner.
The journey of the ring starts as Anthony proposes marriage to Charithra Chandran's character Edwina Sharma as he stops considering his desire for her sibling to get hitched and start a family. It appears again in this series as a jeweler makes Edwina's sibling, Kate Sharma, wear it for the resizing purpose in the absence of Edwina. It almost becomes stuck on the finger of Kate but eventually comes off, which subliminally hints that she is more suitable for Anthony as compared to her sister.
The ring only appears again three episodes later when Anthony tries to propose marriage to Edwina with it. However, Edwina's equine accident derails everything. The audience is made to think that Anthony will eventually propose marriage to Kate with that betrothal ring. However, the audience does not see Kate wearing the ring in the sequences that come after her offscreen wedding with Anthony and their honeymoon.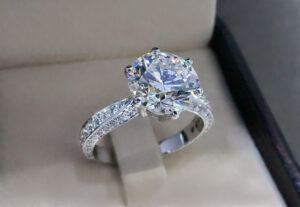 Like the betrothal ring of Daphne Bridgerton in the first season of the show, the engagement ring of Kate has six pearl stones arranged as a flower around another gem. The so-called split-shank gold band has intricate and curled detailing too. The delicate jewelry piece is in a small box shaped like a heart that is more romantic as compared to the velvet cubes that modern grooms put their diamond rings in.
The costume designer of the series is yet to confirm the meaning of the ring, but people can have different views about the symbolism associated with it. The floral shape of the pearl stone setting is unique, similar to the personality of Kate. The woman is unlike what is usual for people of her age group in England as she takes part in activities such as hunting and seeking a husband for her sister. The floral pearl arrangement in her ring is in accordance with her bold-colored clothing.