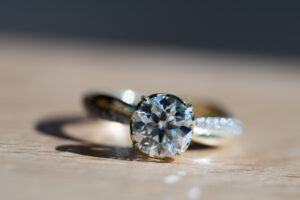 It might not be possible for everyone to afford big diamonds, as they are highly expensive. However, small diamonds are available for much more affordable rates in comparison with big diamonds. Hence, getting engagement rings with small diamonds can be a great option for people who are looking for less expensive engagement rings.
If you are looking for big diamonds at more affordable rates, then lab grown diamonds are suitable for you. However, they also come with huge price tags based on the increase in their carat weights.
Your engagement ring doesn't have to carry big diamonds for it to look stunning. You can get elegant engagement rings with small diamonds at highly affordable rates. There is a wide array of ring settings available for you that come with small diamonds. The following are some of such settings that can create a stunning option for your engagement ring:
Cluster Setting
This is one of the best ring settings for small stones. This setting features a large number of small stones set together in a cluster to create the illusion of a bigger diamond. As small diamonds are significantly less expensive than bigger diamonds, a cluster ring can be a great choice for people looking for cheap diamond rings.
The combined shine created by all the stones in a cluster ring can offer a vibrant look for your ring when you move your fingers. However, this cannot be matched with the brilliance created by a solitaire ring with a big center stone.
Bar Setting
This setting involves small diamonds covering the entire band. The small accent stones are held using vertical metal bars. This setting covers only a small portion of the diamonds; hence, they can exhibit great sparkle. However, you might have to compromise the security of your stones for increased brilliance.
Halo Setting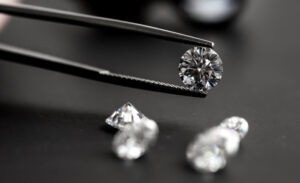 This setting carries a center diamond that is surrounded by rings of small diamonds. These small stones covering the center stone can give it a bigger appearance even if it is small. So, if you have a small center stone, you can choose a halo setting to enhance its appearance.
Channel Setting
The channel setting also involves a large number of small diamonds. This setting can offer an extravagant look for your engagement ring with a band that looks like it is made of diamonds!
All these ring settings are best choices for people looking for affordable engagement rings. They can give a stunning look to your engagement ring with the wonderful brilliance offered by the small stones.