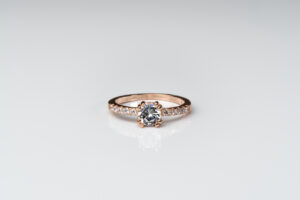 The solitaire setting is one of the popular settings that people prefer in engagement rings. It creates a stunning and timeless option and you don't have to worry about this design going out of trend. The following are some of the benefits you can get by choosing a diamond solitaire for your engagement:
It Is An Evergreen Design
The solitaire setting has been popular in engagement rings even before hundreds of years. It will still be the favorite of people even after hundreds of years. So this ring setting creates an appealing choice for people who are looking for timeless and classic designs for their engagement rings.
It Can Showcase Your Center Stone Brilliantly
A solitaire ring can be a wonderful option for you to boost your big center stone. As there are no other stones involved in it, more attention will be given to the center diamond.
But it can be costly for you to get a big center diamond. Hence, a lot of people might not be able to afford a solitaire ring with a big diamond. However, you can now get bigger diamonds for more affordable rates by choosing lab grown diamonds. These diamonds are at least 40% less costly than mined diamonds. So by choosing lab grown diamonds, it will be possible for you to get a solitaire ring with a big center stone.
It Is Known For Its Simplicity
A lot of people prefer simple ring designs for their engagement. A solitaire ring can be the best option for them. With its simple band and single stone, a solitaire ring creates a simple yet elegant design.
This ring setting can be suitable for people with an active lifestyle, as there are no delicate designs on this ring that can easily get damaged.
It Is A Versatile Option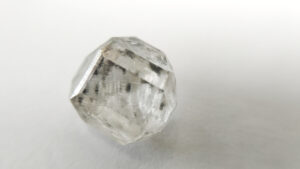 The solitaire setting can be a wonderful choice for people who prefer to wear the engagement ring and wedding band on the same finger. This simple ring can match wedding bands of various designs elegantly.
Additionally, solitaires can reduce the "wear and tear" issues when wearing the engagement ring and wedding band together, as it does not have large areas with delicate and intricate metal works.
Also, a solitaire ring creates a safe option for men on a solo mission. If you are not sure of which ring style your fiancée loves, then it is better to go for a solitaire setting, as this is ring is loved by almost every woman.