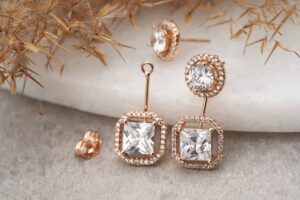 People are becoming more aware of the environmental impacts created by the mining of natural stones and metals. Hence, a lot of people now choose environmental-friendly ways to get their engagement rings. Apart from environmental problems, the mining of stones and metals also create a lot of social issues and human right violations. Because of the "horrors" associated with the diamond industry, many brides and grooms are now examining the origin of the stones in their engagement and wedding rings.
If you want to get engagement rings that are free of such ethical, social, and environmental issues, then there are some great options available for you. We list some of the best eco-friendly ways to buy engagement rings for people who carry high moral values.
Consider A Used Ring
This is one of the easiest ways to find an eco-friendly engagement ring. You can get a second-hand ring which helps you to avoid the issues associated with creating a new ring.
Getting a used ring has become easy as never before. There is a large number of websites on the internet that sell used rings. You might be able to find a wonderful antique or vintage ring from these sites that can be a perfect match for you.
Get Lab Grown Diamonds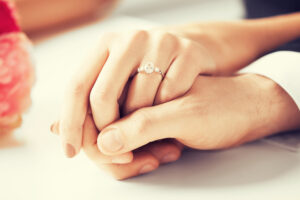 Yes. It is now possible for you to get diamonds that are made artificially. Lab grown diamonds are synthetic diamonds that are created inside a laboratory. It is impossible to differentiate between lab-grown diamonds and natural diamonds because of the same physical and chemical features that these stones exhibit.
Synthetic diamonds are highly affordable than natural ones and they are free of the social and ethical issues created by the mining of natural diamonds. So these stones are a great option for people who are looking for eco-friendly engagement rings.
Consider A Family Heirloom
If you are lucky enough to have a family heirloom, then it can be a fantastic option to create your engagement ring. These rings can be special, as they carry a lot of memories and emotions. They can also create a timeless option with their antique appeal and stunning designs. But a lot of people want their engagement rings to have a modern appeal. If you are one among them, take your family heirloom to a jeweler who can create a new ring from your old ring. In this way, you can give an entirely new look to your old ring along with avoiding the issues associated with the mining of stones and metals.
These options can be a great choice for people who are looking for eco-friendly ways to get their engagement rings.