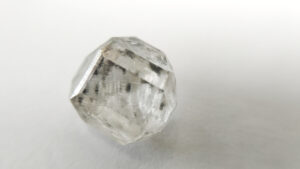 Buying diamonds is a complicated process whether you get natural or lab grown diamonds. So to simplify your tasks, we offer some best tips you can consider when getting lab grown diamonds for your jewelry.
What Are Lab Grown Diamonds?
Lab-grown diamonds can be an affordable alternative to your diamond rings. By choosing these stones, you can save about 40% of the amount you have to spend on natural diamonds. As lab-grown diamonds are identical to natural ones in terms of their appearance and properties, no one can identify that you are wearing an artificial stone. Also, lab-created stones are more ethical than natural ones which makes them suitable for people with high moral values.
The following are some of the best tips you can consider when getting lab-created diamonds:
Research Your Diamonds
When getting lab-grown diamonds, you have to ensure that they are of high quality. Hence, you have to choose a reputable company or jeweler when getting synthetic diamonds. There is a large number of vendors who sell lab-created diamonds both online and offline. Getting these stones online can help to save money. Also, you can choose the best jeweler based on their reputation and customer reviews by choosing to get your diamonds from online vendors.
Consider Shape, Size, And Availability
Just like natural diamonds, synthetic diamonds also come in different shapes and sizes which makes it easy for you to get a stone that can meet your requirements. Lab-created diamonds are now widely available, especially, from online sources. So they create a great option for you to get diamonds that can suit your needs at more affordable rates.
Choose The Design Of Your Jewelry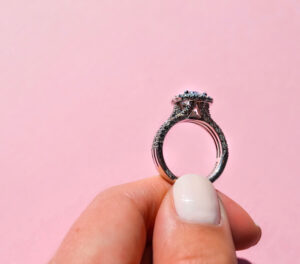 You can find a wide range of jewelry designs that come with lab-grown diamonds. If you cannot find a design you like, then it is possible for you to create custom designs for your jewelry. Both online and offline jewelers offer custom-designing services for their customers so that they can get unique pieces of jewelry based on their requirements.
Consider Colored Diamonds
Natural diamonds that come in rare colors like red, blue, green, etc. are significantly costly. But their lab-grown versions can be comparatively less costly.
However, rare diamond colors like red are rare in lab-grown diamonds too. Hence, they can be very costly in comparison with colorless diamonds and other common diamond colors like yellow and brown.
So if you are planning to get lab-created diamonds, make sure to learn more about these stones to know whether they can be suitable for you. Also, don't forget to ask for grading reports for your synthetic diamonds, as they are significant to determine the value of your diamonds.